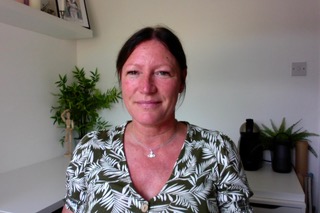 Do you want to know what it feels like to finally feel understood? Sharon did when she had therapy and this led to her training to become a therapist.
Sharon's most helpful feedback received from her clients is; "working with Sharon was an experience that is different to that of trying to talk to my family and friends because she didn't judge me and she didn'ttell me what I should do, being with someone who is trained to listen really helps and I could get to the bottom of my problems by myself by learning to understand myself and use better ways of coping"
Sharon says, that all to often when experiencing our life challenges whether it be due to struggling with mental health, addiction, or communication problems, the feelings of being a burden to our family and friends gets in the way and we can find it more difficult to open up and talk honestly about what is really going on for us. Sharon also knows what it feels like to be told 'go get some help' in the middle of poor mental health and that there is nothing worse than trying to think straight and look for help with a head full of racing thoughts, a body filled with a palpitating heart and the struggle with addictive behaviours.
Sharon offers that listening ear. She uses her skills and training as well as lived experiences to help you identify and work through your struggles. Sharon is an Integratively trained counsellor with over 10 years combined problem solving experience within mental health and addiction.