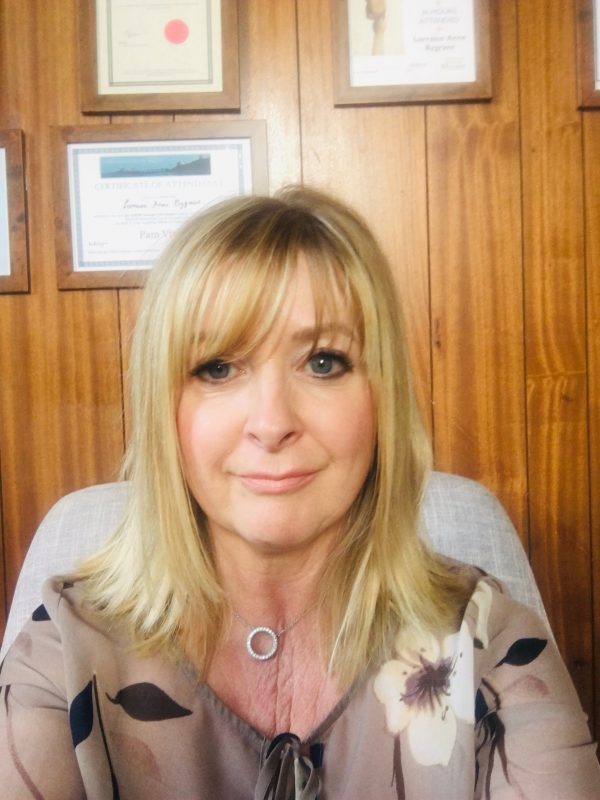 Lorraine Anne Bygrave Dip.Couns, MBACP, MNCS(Acc) and EMDR (Acc)
Lorraine Bygrave is the Director of Benfleet Counselling and Psychotherapy Ltd, an Accredited Counsellor, Psychotherapist, Supervisor, CBT, and an EMDR Accredited Practitioner
Lorraine is driven by the belief that everyone deserves to live a life free from suffering. Connecting with people and assisting them on a journey which helps uncover their true self is a process she looks forward to with all of her clients. Without judgement, she guides her clients into piecing together their inner puzzles that cause their psyhcological disorders.
Learning how to manage stress and anxiety, as well as processing trauma, are crucial steps in moving towards the life that we want to live. Lorraine offers compassion, empathy and understanding, which cultivates a safe and trusting environment for her clients. As well as this, she believes that helping people become more self-aware nurtures life skills which can be carried through difficult situations.
She continually expands and develps her knowledge of the most effective approaches. This ensures that she remains up to date with innovative therapy techniques, so that clients can receive a service which tailors around ongoing developments in psychotherapy. As a result, this enables her to deliver ground-breaking therapy which has long lasting results. Our mental health is fundamental to our wellbeing and can have an unprecedented impact on physical health, family life, work life, and relationships. Lorraine is experienced in helping people overcome many psychological disorders including trauma, anxiety and depression.