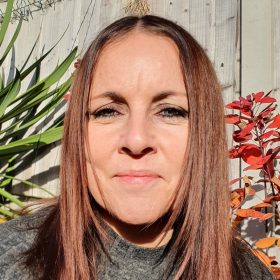 Michaela
Hi I am Michaela and I am a qualified Therapeutic Counsellor who works in an Integrative way, which means I combine different counselling theories to meet the individual need of the client.
I am able to offer a non-judgemental, confidential and safe environment allowing you the space you need to be listened to. Life often takes us in different directions and can sometimes feel hard to get back on to the path we need to make sense of our lives and where we are going.
I can offer face to face, online or telephone Counselling to help you explore what you are feeling.
ABOUT ME
Life experiences can cause us to have many ups and downs in our thoughts and feelings and through these times we can feel overwhelmed and anxious by the simple tasks in life. Sometimes we can be full of so many emotions that we cannot make sense of any of them, and so Counselling can help to explore these and where they may come from.
We can walk together along this path to unravel these mixed emotions and feelings and help you move forward in your life. It is interesting how connections from past events can present to us in the here and now and so I am here to sit with you without judgement but to listen with empathy.
My past experiences include working for 3 years in a Mental health hospital as a Health care Assistant supporting adults and adolescents which is where my passion for Counselling began. Having spent many nights sitting, listening and just being present in that moment for the patients at their lowest time made a difference and I knew then that my path needed to change and so my training began.
This is your first step along your road to improving your wellbeing and together we can explore what you choose to bring to your sessions. I am not able to tell you what to do but I can discuss your life experiences and through reflection can help you focus on where your issues may come from.
'We think we listen, but very rarely do we listen with real understanding, true empathy. Yet listening, of this very special kind, is one of the most potent forces for change that I know' – Carl Rogers