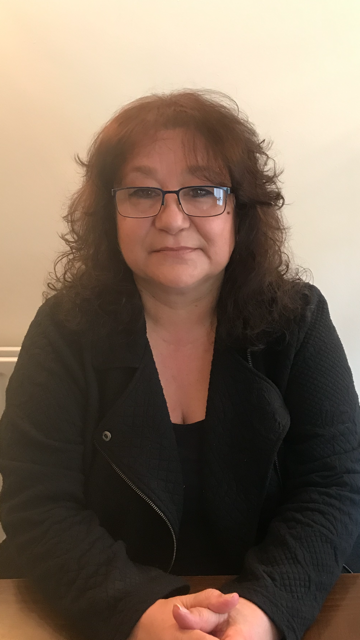 Jenny feels passionate about mental health and being able to offer those who are struggling a safe and confidential space and dedicated time to work through their difficulties. As she feels that good mental and emotional wellbeing are essential for quality of life that everyone deserves.
.
There are so many reasons why people need counselling and not matter what your reasons I am here to listen and support and help empower you to find your own way through your issues.
Profile
Jenny works with Adults, Children and Couples and Families
Jenny is a registered member of the British Association of Counselling & Psychotherapy and a graduate of the University of Essex with a Masters in Psychodynamic Counselling.  Also, her initial training was to Advanced Clinical Level 4 Diploma in counselling was as an Integratively trained counselling Psychotherapist which modalities included Psychodynamic, CBT, Person Centered, TA etc.  This means that her knowledge and skills with different modalities is vast and therefore she can tailor your sessions to meet your individual needs, as we are all different.  
  Jenny is qualified to work with both children and Adults and has had Systemic family therapy training with the Tavistock and Portman NHS Trust.   Furthermore, she has many years of experience working with couples who present with vast range of issues.
Jenny is also a qualified Clinical Supervisor and holds the BACP Endorsed Certificate in Clinical Supervision. As an experienced lecturer and trainer, she also has experience working with groups and process groups and carrying out psycho-educational work.
Jenny has extensive experience working with those who have experience trauma and loss and working with the trauma of domestic abuse and the behavioral issues which can be presented related to this work with both the adults and child victims.
 Jenny also works with those who struggle with anxiety, depression, mental health issues, relationship issues, addictions and many more areas.  
Her experience working with addictions is in both her private practice and within Mental health settings and rehab centers.
Jenny has worked in Private practice since for over ten years as well as contractual work for counselling agencies in the capacity of counselling psychotherapist and clinical supervisor. She works to the ethical guidelines of the BACP and continues to maintain her knowledge by continuous professional development through the BACP hub and attending events and reading and researching.
Jenny is passionate about research and development and has developed and run training programs.   
I have an up to date and online trackable DBS and professional indemnity insurance.
QUALIFICATIONS
Master of Arts in Psychodynamic Counselling.  University of Essex. 2016
Families & Beyond.  Introduction to Systemic thinking.  The Tavistock & Portman NHS trust. 2017.
Masters summer school in counselling child and adolescence. 2014 University of Essex
BACP Endorsed Certificate in Clinical Supervision 2014
Personality Disorder Training
BACP Certificate of Proficiency
Level 4 Diploma in Therapeutic counselling.   South Essex College. 
Level 3 Certificate in counselling studies
Level 2 Certificate in counselling skills
Certificate of recognition of Child Protection Advanced Level 2
Level 5 Introductory diploma in management
Bachelor of Arts in Education and Training.  University of Greenwich
Certificate in Education.  University of Greenwich